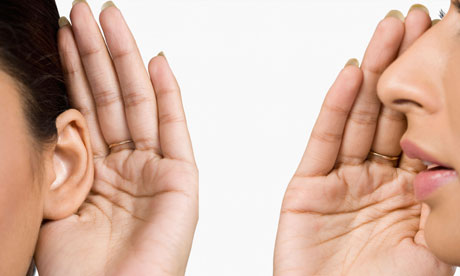 There's a rumor that has been passed along for years, it's been circulating for so long it's origin is unclear. And although it can't be found in the Bible it is quoted frequently along side of scripture......
"God never gives you more than you can handle."
Okay let's be honest most of us are not only guilty of saying it at least once in our lives but also resting in it's false security. Only
recently has it come to my attention (through a powerful message on faith) that this wonderful feel good thought is nothing more than a MYTH. But hold on and hear me out because there is hope....
2 Corinthians 4:8-9 ~

8

We are hard pressed on every side, but not crushed; perplexed, but not in despair;

9

persecuted, but not abandoned; struck down, but not destroyed."
Although, it is well intended to use this sediment to comfort someone going through a difficult phase in their life, it is absolutely false and misleading. The Bible is full of people who had far more than they could handle (checkout Hebrew 11 for a nice recap). These men and women not only survived their trials but thrived and all of them shared one common thread....they all had unshakable, never wavering, undeniable....

FAITH!

Faith not in themselves, or their own abilities but in their Creator... the one that can really handle the circumstances we face. But first things first.... we need to just start at the basics, we must commit ourselves to the giver of Life so that we may receive His immeasurable source of strength.
Hebrews 6
And without faith it is impossible to please God, because anyone who comes to him
must believe that he exists and that he rewards those who earnestly seek him.
Faith! It's the key that unlocks the door to our greatest resource which will enable God's strength to penetrate our lives. God
not only wants to be with us in ALL of the circumstances, but he wants to carry us through our darkest ones... baring the load and comforting our souls. Our God's shoulders are bigger and stronger...
II Corinthians 3

Praise be to the God and Father of our Lord Jesus Christ, the Father of compassion and the God of all comfort,
4

who comforts us in all our troubles, so that we can comfort those in any trouble with the comfort we ourselves receive from God.
Pastor Marc Sundstorm teaches us in his message "By Faith" that: "

You can always endure a little more than you think you can, but y

ou

will never have more than you and God can't handle together.

There is nothing we can't endure through faith but we must look to the future by fixing our eyes on Jesus, because what is seen is temporary but what is unseen is eternal." He goes on to remind us that, "When things are good we rely on ourselves but when things are hard we rely on God."
Trials are not meant to destroy us! In fact it is quite the opposite, these times are opportunities for us to strengthen our faith and prove to the world that we live what we believe . Our experiences equip us to help others and point them back to the Father.
James 1:12
"

Blessed is the one who perseveres under trial because, having stood the test, that person will receive the crown of life that the Lord has promised to those who love him."
So it's time to put our faith into action and debunk the rumor. You will never again hear me utter the words...
"God will never give you more than you can handle."
Instead I will share the truth...
God will never give you more than HE can handle.
The Lord is My Strength

Psalm 28:6-8

"Blessed be the LORD, Because He has heard the voice of my supplication.

The LORD is my strength and my shield; My heart trusts in Him, and I am helped; Therefore my heart exults, And with my song I shall thank Him.

The LORD is their strength, And He is a saving defense to His anointed.…"