I am asking for pray for the Kelley family. These beautiful people are friends of a friend. Aaron is a graduate of WVSOM, he and his wife Stephanie left everything they knew behind and moved to Kenya with their three boys and little Hannah. Aaron and Stephanie selflessly answered the call to serve others in Christ name and now find themselves living through the unthinkable.
Last night Hannah met Jesus. Please pray for the Kelley family, that somehow God will provide them with the comfort that they need. I will never understand why God chooses to heal our precious little ones this way, but what I do know is that we serve a risen Savior and that He is bigger than our sorrow and pain. God will be with the Kelley family! Please pray for them today and every day after. To learn more about ways that you can specifically pray for this incredible family and their missionary journey go to Aaron's blog
http://www.aaroninkenya.com/
I am broken hearted once again to see families go through these tragedies.
Big Ben we miss you! You too received your wings too early but we all thank you for the heavenly light that shined through you while you were here.
/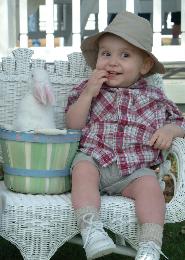 Theresa....my beautiful sister I love you and miss you! I will long for the day when we meet again in heaven.
Theresa Marie
's Story
Please remember to pray for all the mommies, daddies and siblings of angels.
Isaiah 41:10 fear not, for I am with you; be not dismayed, for I am your God; I will strengthen you, I will help you, I will uphold you with my righteous right hand